NSM LOGISTICS LIMITED
The company specialises in replacement, renewal, refurbishment and transportation of heavy plant principally for the quarrying, water and sewerage industries.
Dealing with all aspects from assessment through design, parts supply, demolition, replacement and maintenance, NSM will cater for whichever part of your project is desired.
Our team of experts will carefully assess all the technical, safety and operational requirements, suggesting alternatives where applicable, to enable a swift and high quality outcome.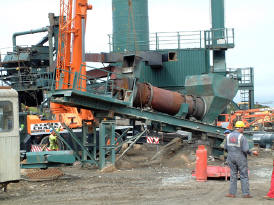 Asphalt Plant - original condition